Yerka on Sotheby's auction !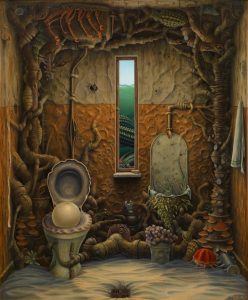 Two acrylic paintings of Jacek Yerka will be put on sale on Sotheby's auction house (Cologne, Germany dpt) – Lot: 16 and 18.
These works were firstly acquired by Yerka US Agent – Morpheus Gallery in LV in mid 1990s.
The online auction entitled "20th Century Art: A Different Perspective" will run from 22 to 29.11.2022.
Yerka'works are in "good company" on this sale, among top Polish (and other Eastern/Central Europe painters) as Beksinski, Fangor, Winiarski, Abakanowicz.