Three acrylics on December 11th auction
There will be 3 paintings of Jacek Yerka put for sale on the upcoming auction at Agra-Art Auction House in Warsaw, Poland.
December 11th (Sunday)
Contemporary Session at 5:00 pm CET (17:00 CET)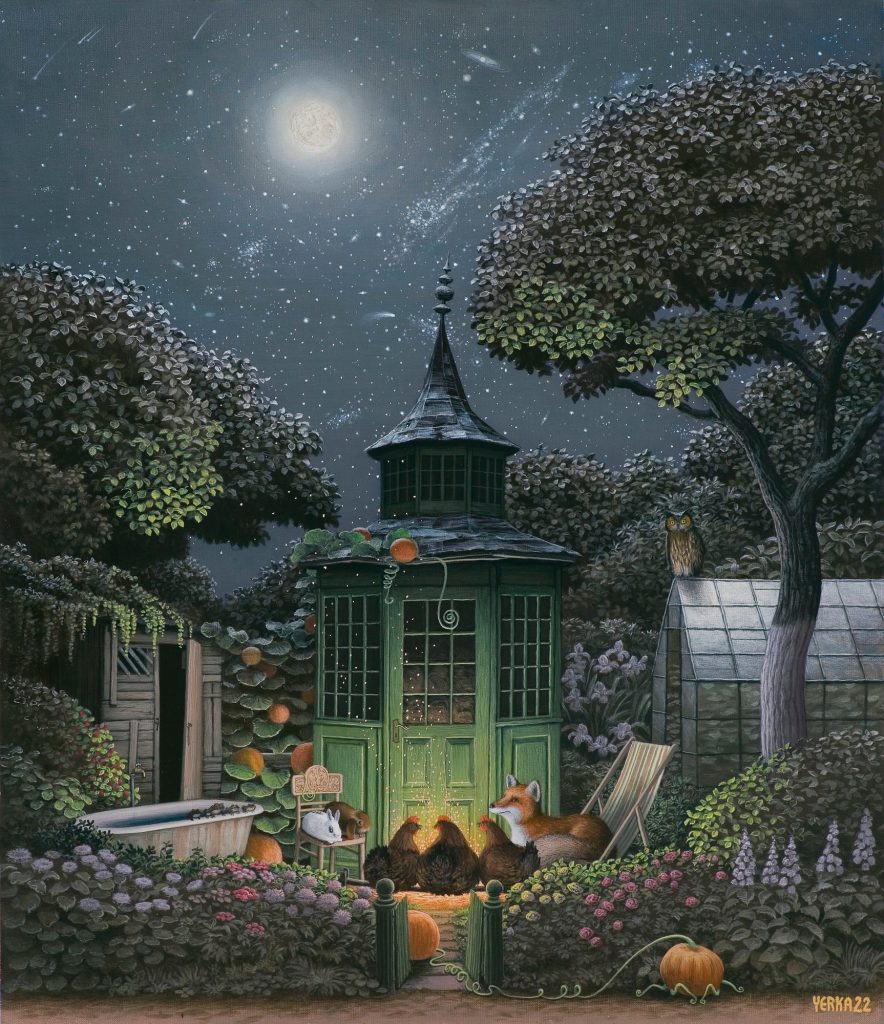 The ""Night on the plot", 2022 /"Noc na działce" acrylic, 81 x 70 cm
– the newest work depicting Artist's impression referring to the place where once he worked – the small plot of land with wooden bower, glasshouse, filled with fruit trees and patches of vegetables .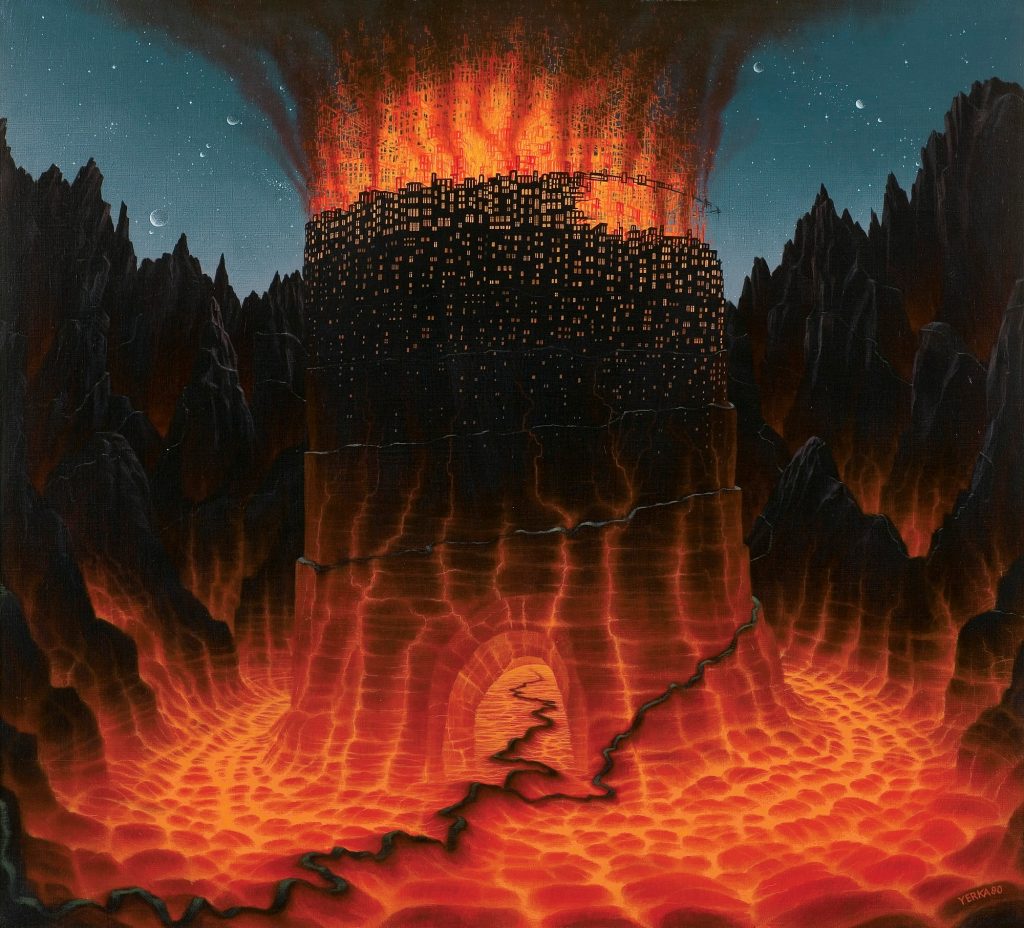 2. Mordor's Gate, 1990, acrylic 65 x 73 cm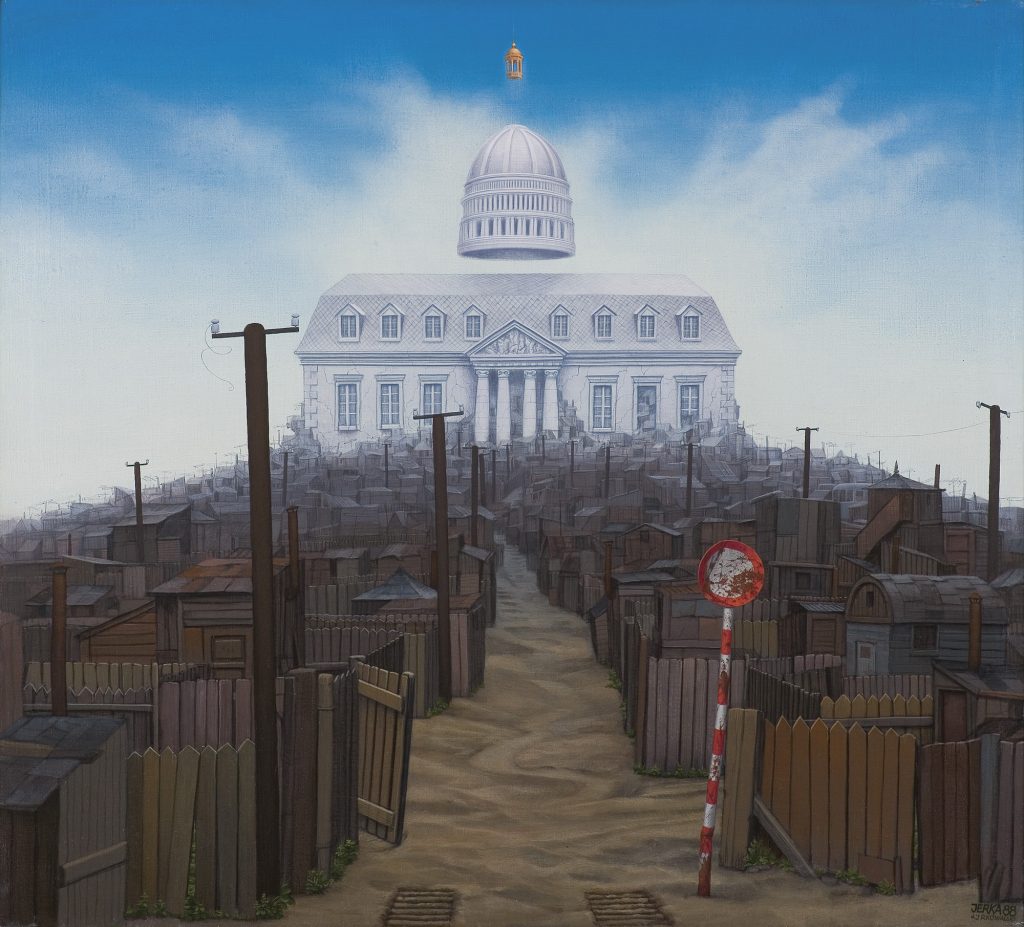 3. "The Pink Series" / "Różowa seria" , acrylic, 66 x 73 cm, of 1988.