Library Ammonite and others
New acrylic painting left Jacek Yerka atelier recently. Entitled " Library Ammonite" (Amonit biblioteczny), it is quite large work measuring 81 x 92 cm.
The painting will be offered on Agra-Art auction on June 11th in Warsaw, with estimation 12-15000 $.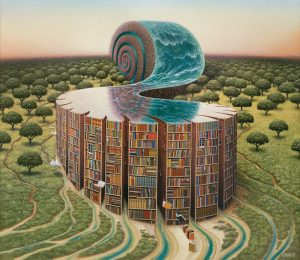 However Jacek created recently two pastel works that are available through direct sale: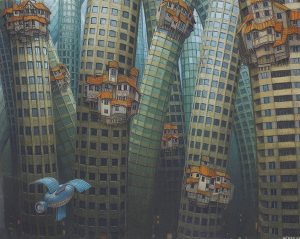 Blades,
and more joyful: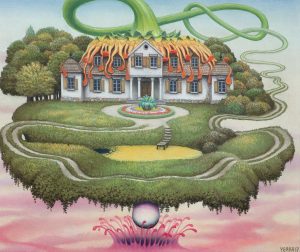 Geopolitics
Both works can be purchased via Yerka Art Shop. All works are framed by the Artist.