Yerka goes NFT !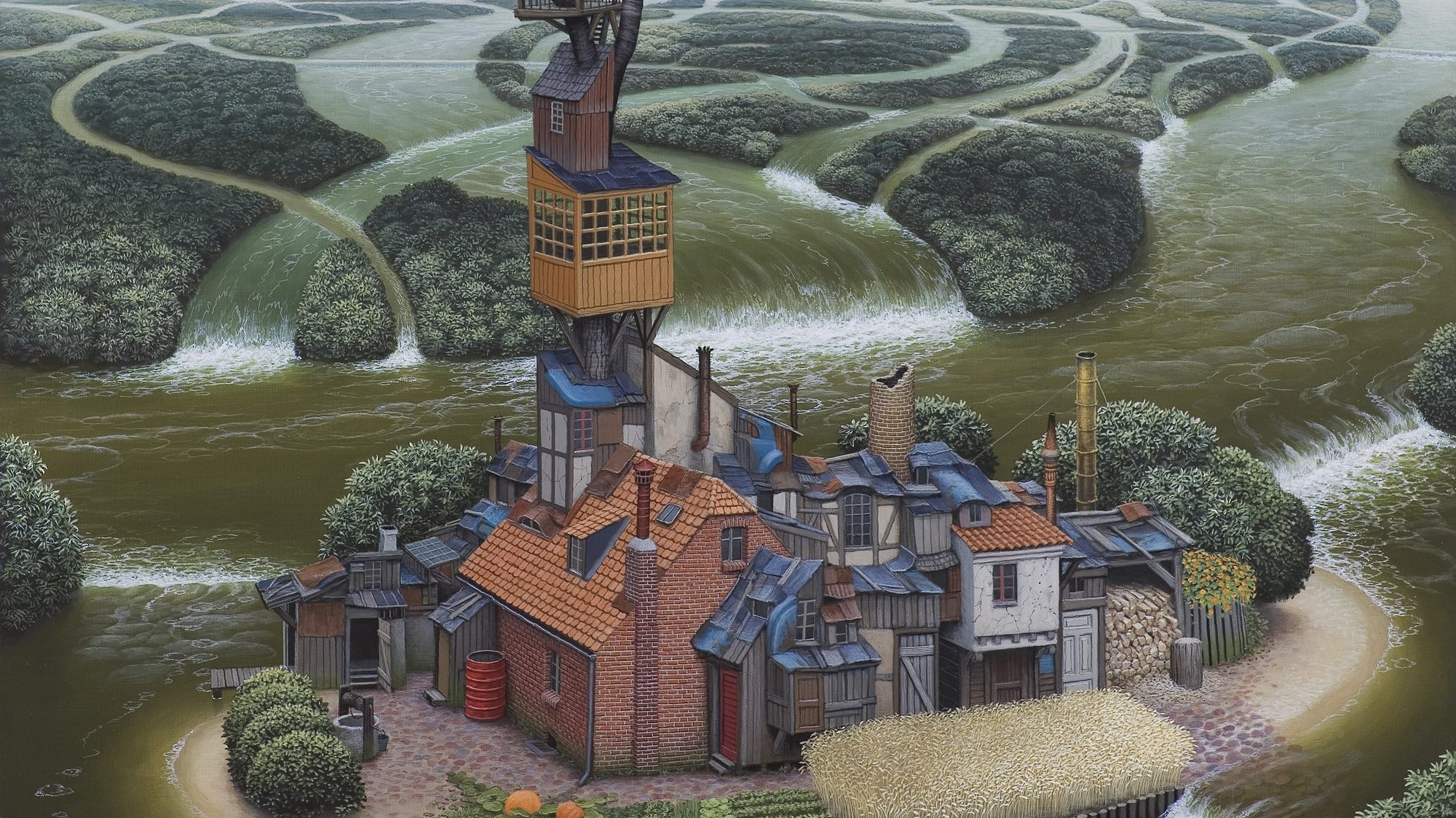 Jacek Yerka keeps up with digital trends, and decided to start his first NFT . It is unique (not an edition), based on the Water world acrylic work, but enriched by animation and sound.
More, the token has special option – future owner will have right to choose one of available giclees for free.
One of the Jacek Yerka paintings on Agra-Art auction of March 20th is recently painted "Water World".
Large work measuring 81 cm x 84 cm, also made in acrylic on canvas, will be offered along with NFT token.
Painting and token are offered as one lot – but of course the happy new owner may decide to split the "combo" (leaving a painting and selling the token) and keep or sell whatever he wishes. After the auction the token will be transferred to successful bidder on Artist's cost.
Details of the Water World NFT:
The Jacek Yerka NFT token "Water World" has been minted in March 2022. The graphic file was based on real acrylic on canvas painting "Water world" (in Polish: "Wodny świat"), created in 2002. Both item was put on hammer auction on March 20th by Agra-Art Auction House, Warsaw, Poland.
The Water World NFT was first of The Agra-Art Classic Collection – series of tokens minted by renown artists who were invited and supported by Agra-Art Auction House in NFT world onboarding. Tokens are offered on auctions either with corresponding physical works or as digital objects. All are minted upon personalized smart contracts with additional functionalities.
The details of the token:
Artist: Jacek Yerka (see: www.yerkaland.com, FB: Yerkaland)
blockchain network: Ethereum
standard: ERC -721
Token minted to Artist address: 0xc1521797ff438d3e801afd4c4672e6d5c80305b6
Smart contract address: 0x0b8685945b4357749D9762a961f86Aa1B452865B
Token ID : 1
Options/functionalities: one time choice of available giclee of Jacek Yerka from online shop nova.agraart.pl. Valid for one year since date of minting.
Graphic file: animation with sound, mp4 format.
OpenSea Jacek Yerka profile : https://opensea.io/JacekYerka